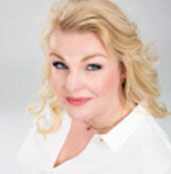 Michaela is the inventor and founder of Zeifie. She has a Master of Laws from Stockholm University and studied International Business on master level at the university in Leuven, Belgium. She has also been involved in several companies in different fields, such as marketing and legal business administration. Michaela is known for her drive, passion and positive attitude and she can also be seen practicing Krav Maga at times.
Episode Description:
In this episode, we featured Michaela Holtz of Zeifie, a company that is helping to address the issue of women not feeling safe in their surroundings. Michaela describes how she got involved in the tech startup space with Zeifie and her journey in the creation of the Without the Fear pendants and app. Michaela expresses her desire to shift the attitudes that contribute to women feeling unsafe in their surroundings, and describes how she wishes to expand and grow her business.