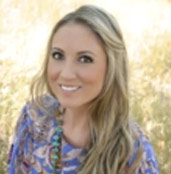 Amy's expertise is in creating opportunities and facilitating connections for women entrepreneurs around the world to expand their networks, strengthen engagement in communities and provide practical tools to promote sustainable business growth. As a strategic thinker and planner, she has crafted a unique ability to determine a woman's practical business and personal needs. Amy quickly creates a culturally-appropriate, actionable strategy and discerning approach to facilitating opportunities.
After graduating from the University of Nevada, Las Vegas, Amy spent a decade of her life traveling and working around the world. She fell in love with over 50 countries, cultures and cuisines while learning about business, success and drive from some of the world's top leaders. She learned the value of diversity, authentic travel and relentlessly pursuing new experiences.
Amy began her career working with women entrepreneurs as the Manager of Project Artemis Afghanistan and creating/managing the US-based arm of the business-training program, 10,000 Women, a Goldman Sachs and U.S. Department of State initiative. In this role, partnering with 22 U.S. embassies, mentoring over 100 women entrepreneurs and connecting with countless community members and volunteers around the world, Amy's network of support is truly global.
Amy hopes to inspire others with her own human moments and her passion for creating opportunities for others to connect and realize just how similar we all truly are.
Episode Details:
In this episode, we featured Amy Scerra of Think Global Institute. Amy shares with us how she came up with the idea for Think Global Institute, as well as how this organization benefits the women who are involved. Amy relays some of her experiences working with female entrepreneurs from other countries, and how having a diverse group of women involved in the Institute contributes to the learning process. Amy also explains her opinion on why the expectation for women to find a work-life-family balance is not realistic.